Tactical Martial Arts has the best Krav Maga Classes in Marietta, GA. Develop life long skills to be successful, increase your fitness and learn to defend yourself and your family!
Special Online Offer
2 Weeks FREE
Don't Be A Target and Don't be a victim!
Whether you are male or female Krav is right for you. The training is safe, fun and taught in a real-world training format.
INCREASE YOUR FITNESS
Martial arts training helps to increase your overall fitness level and control your weight. The benefits of a cardio workout that builds muscle are invaluable.
INCREASE SELF-CONFIDENCE
Your self-confidence will grow as you achieve each skill and progress through the ranks. Plus you will bond with your fellow students.
FLEXIBLE SCHEDULE
Our martial arts training is designed to accommodate even the busiest schedule. Come in and find your perfect training time.
Our Martial Arts Team Takes Great Pride In The Reviews We Receive
See What Our Community Members in Marietta, GA Say About Our Programs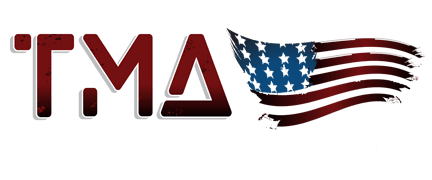 Special Online Offer


2 Weeks FREE
Did You Know?
Many People Are Attending Tactical Martial Arts in Marietta, GA So They Don't Become A Statistic
A Top-Notch Facility
Tactical Martial Arts is a top-notch Martial Arts and TAC Krav Maga facility in Marietta, GA that is perfect for you and your family. The skills taught here are elemental to the ancient art of Taekwondo as well as kickboxing, boxing, MMA, Karate, and other popular competitive disciplines. TAC Krav Maga is perfect for those looking to pick up a few self-defense and personal protection techniques because it's focused on countering attacks from opponents. Having the ability to defend yourself and others at a moment's notice can be the most important goal you've ever set and achieved!
The Benefits of Tactical Martial Arts Are Invaluable
Yes! TAC Krav Maga in Marietta, GA enhances skills in each and every TAC Krav Maga class. Invaluable lessons will be learned. Stop by and see why so many people are training in TAC Krav Maga at Tactical Martial Arts. Most noteworthy benefits of training in our system include:
Physical Fitness
Self-Awareness
Self-Confidence
Quicker Reflexes
Rape Prevention
Stress Reduction
TAC Krav Maga Training For All Ability Levels
TAC Krav Maga's rapid responses, awareness training and tactical techniques work for people of ALL types and sizes. TAC Krav Maga uses realistic training scenarios, practicing aggressive self defense responses in a safe environment. Students learn to deal with almost any violent or threatening situation through the use of hand-to-hand combatives, improvised weapons, and simply knowing when to escape danger by running away.
Tactical Martial Arts Offers An Exclusive Web Trial Offer.
This is a GIFT that will last a lifetime through school, college and into the work world.
Special Online Offer
2 Weeks FREE
Limited Class Openings